Convention Speakers
Richard Toomer 
Executive Director - Tourism Alliance
Richard Toomer is the Executive Director of The Tourism Alliance, the umbrella trade association for the whole tourism sector. The Alliance has more than 70 member associations which are all trade bodies, membership organisations or Destination Management Organisations. The Alliance's main roles are to provide a unified voice for the tourism industry to government and parliament, to provide insight and coordination on policy matters to member organisations, and provide a forum for debate and discussion on important policy topics through its events programme.
Richard has been with the Tourism Alliance since 2022. He has previously had roles in communications, public affairs, policy, campaigning, and external relations with the Royal Aeronautical Society (RAeS) and the British Airline Pilots' Association (BALPA). He previously worked as a parliamentary assistant for a Member of Parliament for five years.
Richard has a bachelor's degree in politics from Durham University and a master's degree in management from the Durham Business School. He is a member of the Chartered Institute of Public Relations (MCIPR).
Richard represents the tourism sector on a number of national boards and committees, including the Tourism Industry Council.
Charlotte Goy 
Chief Executive - Destination Lincolnshire
It all started in 2008, when PR graduate Charlotte stepped into the press office at Lincolnshire Tourism and started tapping out her first press release.
Over the next 15 years, she has seen firsthand the highs and lows of working in a small DMO. In 2018 Charlotte supported in establishing  'Visit Lincoln' as a Community Interest Company, and during covid evolved the business again, this time into a countywide DMO "Destination Lincolnshire" supporting businesses through covid and repositioning the organisation to the to support recovery and growth in the visitor economy.
In 2021 Charlotte worked with partners to secure a £1.4m Town Deal grant to digitalise the high street and visitor economy in Lincoln, and Destination Lincolnshire began working on the Lincolnshire Coast, in the Lincolnshire Wolds and developing a DEF legacy project "Cycle Lincolnshire" opening the county to previously untapped international markets.
Leading a small, strong team of 10 destination professionals, Charlottes passion for Lincolnshire and the tourism industry is unrivalled, she believes people make destinations the heart and soul of England's visitor economy, and DMOs/LVEPs are critical in future place policy, productivity, and economic growth.  
Mike Newman
Founder and Managing Director of b2me Tourism Marketing
Mike Newman is founder and Managing Director of b2me Tourism Marketing which has run since 2003.
Mike has extensive international markets knowledge, having run independent sales missions and product training across the US, Canada, Germany, Holland, Japan, and South Korea over the past 15 years.
In the last 5 years and particularly during the pandemic Mike turned his attention to providing much of the experience gained from working directly with trade buyers and their sales teams into travel trade engagement training for destinations and individual businesses. This has now grown into covering both traditional and on line engagement for regional and national tourism organisations, including being lead consultant on connected distribution for Failte Ireland's Digital That Delivers programme, training partner for UKinbound's Discover Workshops and training partner for Arival Marketing's Get Connected! toolkit delivery – most recently working with Visit Scotland.
In June 2023, Mike was appointed as travel trade consultant for strategy and engagement for NewcastleGateshead Initiative as part of the DDP Pilot.
In addition to Mike's consultancy work, he also owns and develops the DMO facing travel trade engagement analysis and educational platform Travel Trade Ready, recently integrated into Visit West's trade website.
David Edwards
Scattered Clouds
David founded Scattered Clouds in 2019 with a goal of supporting tourism businesses to transform data into insight. Prior to this David was instrumental in establishing an evidence-base for the newly formed Visit Jersey through extensive market analysis and research.
For twelve years David led VisitBritain's Research & Evaluation team, ensuring the organisation was seen as an authority on inbound tourism trends, and the drivers of those trends, courtesy of in-depth analysis and commentary.
Earlier, after graduating from Manchester University with an economics degree, he spent time conducting analysis for London Transport, followed by brief spells at the Office for National Statistics and Department for Transport, giving David an insight into central government before grasping the opportunity to apply his market intelligence capabilities within the field about which he's most passionate, tourism.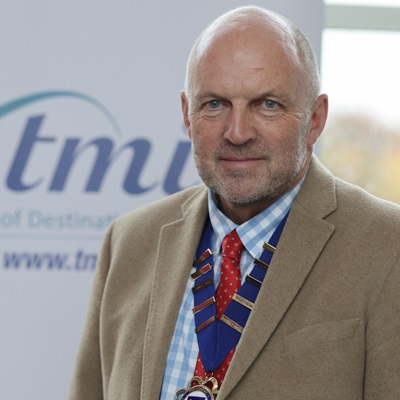 Tom Pridmore
TMI President
Tom is currently the Tourism and Events Officer at Ribble Valley Borough Council as well as president of Tourism Management Institute. 
Tom started his career as a National Parks ranger and has an MA in Tourism, has been instrumental in driving up visitor numbers in Ribble Valley with multi-award-winning initiatives such as Wedding Heaven – soon to be featured in a television documentary – Walks with Taste and the Ribble Valley Tourism Association.
He is also a Regional Environmental Assessor for British Holiday and Home Park Association.
Kevin Millington
Director - Acorn T-Stats
Kevin has over 30 years' experience in the tourism sector, building up a strong reputation for creating tourism solutions for public and private sector organisations having worked in over 60 countries on more that 160 projects.
In 1996 he established his first tourism consultancy firm that focused predominantly on developing systems of tourism statistics and measuring the economic impact of tourism. Over the next five years he worked with a number of organisations including the United Nations World Tourism Organisation and World Bank, developing tourism satellite accounts, measuring the economic impact of tourism and assisting local teams to build their market research base and measure the tourism sector.
In 2010 he launched T-Stats, responding to the needs of UK and international destinations for an organised and accessible way of collecting, storing, processing and disseminating tourism-related data through an online database system. T-Stats is currently used by destinations across the UK, in Africa, the Middle East, and a number of island destinations in the South Atlantic and South Pacific.
Dr Natalie Semley 
Lecturer in Sustainable Tourism Management, Falmouth University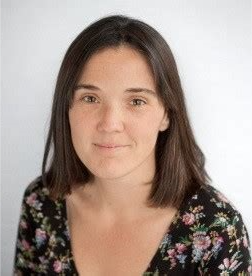 Growing up in a traditional seaside resort on the North coast of Cornwall, Natalie Semley has a detailed understanding of the tourism industry. Her career path has taken many turns and her experience varies, from delivering visitor services to working in academia. 
Natalie's engagement in industry and academia over the years has helped to establish her passion for, and understanding of, the tourism industry. She has been recognised for her contribution by the Tourism Management Institute and is currently employed as a lecturer in Sustainable Tourism Management. 
Prior to this appointment, Natalie worked as the Development Manager for Trenance Cottages Newquay – a registered charity who own and manage a heritage site in Newquay, Cornwall. This role involved marketing management, event feasibility and planning, fundraising, as well as engagement with public and private organisations and individuals – with the main aim to generate a sustainable income to 'keep the cottages alive' for generations to come. 
Natalie's academic roles extend back to 2007 when she was first appointed as a Lecturer at the University of Plymouth. It was within this role that Natalie developed her pedogeological practice and worked towards becoming a Senior Fellow of the HEA (2016). 
Lydia Rusling - Director for Economic Growth, South & East Lincolnshire Councils Partnership
Lydia is the Assistant Director for Economic Growth at the South & East Lincolnshire Councils Partnership, which supports East Lindsey, Boston, and South Holland Councils, responsibility for
investment and growth, capital project development, place, and funding. Lydia has instilled a place-based methodology to economic growth with an ambitious approach to creating vibrant
places to support social and economic well-being and a sustainable visitor economy.
This has incorporated a new sub-regional Cultural Strategy with Arts Council England and successful National Portfolio Organisation funding, a 'Vital and Viable' programme to support market towns
and the creation of Visitor Economy Resilience Plans implemented through a new partnership with the region's Destination Management Organisation, Destination Lincolnshire. Lydia is recognised for building and maintaining positive partnerships and working collaboratively across different sectors. This includes an advocacy role for the Visitor Economy with Midlands Engine.
Laura Backhouse 
Head of Tourism - DCMS
Laura joined DCMS as Head of Tourism Policy in July 2021. Laura has spent most of her Civil Service career in HM Treasury, working in roles across corporate tax, financial services, European
engagement, and private office, with secondments to HMRC and FCDO.
Prior to joining the Civil Service, Laura worked in international development in Cambodia, in the fields of public health provision and human rights advocacy
Chris Thompson
CEO, You. Smart. Thing.
 'You. Smart. Thing.' CEO, Chris Thompson, presents case study deployments of its travel demand management platform in Colchester, Coventry, and Shakespeare's England. Chris will explain how its 'eco-algorithm' is being also developed with help from Cumbria Tourism and Visit Cornwall to improve visitor experience, mitigate impact on the environment, and grow the economic output of tourist destinations.
After 7-years in telecoms, Chris weaved in his Commercial Music BA and founded Digital Animal, a direct-to-consumer retail platform for major-label recording artists that powered loyalty campaigns for brands including NatWest and Nintendo. DA won 4 UKTI Creative Industries Awards in 3 consecutive years and Chris was shortlisted for the O2 Arena Entrepreneur of The Year award. He's held responsibility D2C strategy for PIAS, Europe's largest independent entertainment distributor, and prior to establishing YST helped engineer CRM campaigns for JLR, Halfords, ATOS, Google and Vodafone.
Established in 2014, 'You. Smart. Thing.' (YST) enables organisations to enhance visitor experience and engagement by guiding people to destinations, venues, and events the smart way: personalised; accessible; sustainable.
Anna Hunt
Area Manager, South England, Booking.com
Anna is the Area Manager for the South of England at Booking.com. She is responsible for the London and Bristol teams that account manage our accommodation partners across the counties that this covers. She has been at Booking.com for almost 10 years and has been in the industry for over 17 years.

Steve Gill
Area Manager, UK/IE Chains and Home, Booking.com
Steve is currently Area Manager for Booking.com, overseeing Chains, Management Groups, Owner Groups and Home properties and has been at the company for 12 years.  He has managed various areas across the UK including Wales, the South West of England and Central London as well as spending 5 years in a Commercial Excellence role for EMEA.
Steven Core
Business Development Lead - VoltShare 
Steven serves as the Business Development Lead at VoltShare, a prominent EV charging solution provider catering to hospitality venues across the UK.
With the company's inception in 2019, VoltShare has pioneered a tailored solution uniquely crafted for hospitality and destination venues. The primary objective is to enhance the overall guest and customer experience while simultaneously boosting business revenue and appeal. Steven brings a wealth of expertise to the role, spearheading initiatives that align with VoltShare's commitment to sustainable and innovative solutions.
Through strategic partnerships and client-focused initiatives, Steven is dedicated to advancing VoltShare's mission of seamlessly integrating electric vehicle charging infrastructure into the fabric of hospitality, creating a more sustainable and customer-centric future for the industry.
Amy Summers
Sustainable Travel, Trade & Exhibitions Manager, Visit Isle of Wight
Amy Summers is the Sustainable Travel, Trade and Exhibitions Manager at Visit Isle of Wight. In her current role, Amy is developing sustainable tourism practices for Visit Isle of Wight and manages projects such as the Isle of Wight Green Tourism Award and the award-winning Isle of Wight Walking Festival.
Amy has been with Visit Isle of Wight for the past year. She has 10 years experience of working in communications, engagement, and economic development in local government, and before that worked as the Marketing Manager for Winchester BID for 5 years.
Amy has a bachelor's degree in Marketing with Media and Design from Southampton Solent University, a Masters in Marketing from Winchester University, and recently completed a Masters in Business Administrations (MBA) at the Open University.
With thanks to our event speakers.