Convention Sponsors
Headline Sponsor 

Richard Veal, Managing Director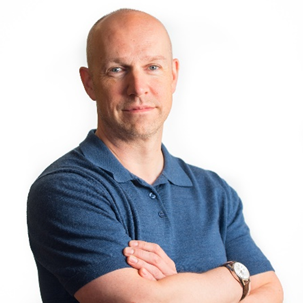 Richard has been at the forefront of developing digital marketing platforms and services to destinations for over 20 years, initially as New Mind and now as Managing Director of Simpleview Europe. 
One of the differentiating factors behind Simpleview's success is the significant investment they have made in software development for public sector tourism. Simpleview's Destination Management System was launched in 2001 and is now a mission-critical application used by over 900 destinations world-wide. 
Simpleview provides solutions for destinations of all sizes and budgets. Our clients range from national tourism organisations including Visit Scotland, Visit Norway and Visit Northern Ireland to destination marketing organisations including Visit Bristol and Bath, English Riviera, Visit Brighton, Visit Isle of Man, Visit Isles of Scilly and Visit Manchester to name a few. 
With unparalleled industry experience and a focused and dedicated team, we pride ourselves in offering destination marketing excellence - we have the resources, bandwidth, experience and expertise to help our clients achieve their digital marketing objectives. 

Kevin Millington, Director - Acorn T-Stats

Kevin has over 30 years' experience in the tourism sector, building up a strong reputation for creating
tourism solutions for public and private sector organisations having worked in over 60 countries on
more that 160 projects.
In 1996 he established his first tourism consultancy firm that focused predominantly on developing
systems of tourism statistics and measuring the economic impact of tourism. Over the next five years
he worked with a number of organisations including the United Nations World Tourism Organisation
and World Bank, developing tourism satellite accounts, measuring the economic impact of tourism and
assisting local teams to build their market research base and measure the tourism sector.
In 2010 he launched T-Stats, responding to the needs of UK and international destinations for an
organised and accessible way of collecting, storing, processing and disseminating tourism-related data
through an online database system. T-Stats is currently used by destinations across the UK, in Africa,
the Middle East, and a number of island destinations in the South Atlantic and South Pacific.
Founded in 1996 in Amsterdam, Booking.com has grown from a small Dutch startup to one of the world's leading digital travel companies. Part of Booking Holdings Inc. (NASDAQ: BKNG), Booking.com's mission is to make it easier for everyone to experience the world.
By investing in the technology that helps take the friction out of travel, Booking.com seamlessly connects millions of travellers with memorable experiences, a range of transport options and incredible places to stay - from homes to hotels and much more. As one of the world's largest travel marketplaces for both established brands and entrepreneurs of all sizes, Booking.com enables properties all over the world to reach a global audience and grow their businesses.
Booking.com is available in 43 languages and offers more than 28 million total reported accommodation listings, including over 6.6 million listings alone of homes, apartments and other unique places to stay. No matter where you want to go or what you want to do, Booking.com makes it easy and backs it all up with 24/7 customer support.
Boston Borough and East Lindsey District Councils
South & East Lincolnshire Councils Partnership
Since forming in October 2021, the South & East Lincolnshire Councils Partnership has been focused on delivering quality services, opportunities, investment and value for our residents, businesses, partners, and employees.
The Partnership, which is the largest of its kind in the country, is made up of Boston Borough Council, East Lindsey District Council and South Holland District Council, with around 1,000 members of staff and over 120 elected members serving over 300,000 residents across 1,112 square miles in total.